NASHVILLE, Tenn. — He might head down there this week, say hello to his pals and former colleagues, re-visit the old life once or twice. It isn't like Michael Haney doesn't know the routine of SEC Media Days — he attended and covered every one from 2004-15 while he was a producer and host at Columbia's 107.5 FM, the flagship station of South Carolina athletics.
But the microphones at Media Days this week will stay reserved for coaches, players and the media. Haney has his own mic these days as the culmination of the dream he began turning into reality eight years ago.
His five-track EP record is due out in late August (title still unknown as he's choosing between two potentials). Haney wrote and recorded four originals and covered a Tom Petty standard for his debut album.
It wouldn't be accurate to say he never saw this coming, because he did, in moments during his radio gig talking about Gamecock sports when he'd jot down a line, a thought, a chord that could potentially be used in a song someday. In September, it will be eight years since he made the jump, chucking a steady job and Columbia roots to move to Music City, USA, where streets are paved with songwriters and, it should be said, the dashed hopes of thousands who made the same move he did.
"To be completely honest, I didn't have a plan. I truly didn't know exactly what I was going to do," Haney said. "But when I got here, I knew what I was going to do was the right thing to do. I needed to trust myself and see how it was going to play out."
He had applied to other radio markets, even the TV SEC Network before it debuted, and was satisfied with what he was doing, but he knew it could be more. He could be more.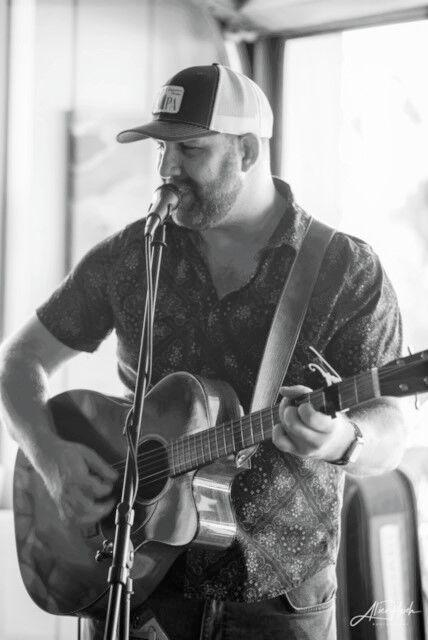 "It's not an easy thing to do, especially when you're really starting over. He could have kept doing radio in Columbia and had a long career," said Patrick Davis, longtime songwriter, performer and USC alum who's beloved by USC fans for his multitude of Gamecock-themed songs. "But he loves music and really wanted to be in Nashville. One of his songs, 'Easy,' a really pretty song which he's been playing for a while … it's funny because it's not easy, what he's doing, to figure out how to get to this point, considering the obstacles we all have. I'm so proud of him."
"The guy's got a voice that's undeniable," said Ken Block, lead singer of Sister Hazel, the platinum-record band with which Haney also toured. "He could read the phone book and I'd listen."
'Keep at it'
A 2003 graduate of USC with a degree in broadcast journalism, Haney approached longtime radio host Phil Kornblut, asking for a job and saying he'd work for free if it came to that, just to get into the business. Kornblut accepted Haney as an intern, which led to a position in Anderson as host of "The Evening Sports Page."
In August 2004, Haney was hired in Columbia working alongside former USC play-by-play man Mike Morgan and Jay Philips, who still helms daily sportstalk radio at 107.5 FM. Then 107.5 became the home of the Gamecocks and moved into a downtown studio.
Forever noodling his guitar and continuing to file a few completed songs at home, Haney would gab about sports during the day and use many of his weekends to take the same Gamecock athletics trips as the rest of the media (that video of Steve Spurrier applauding as USC won the 2010 College World Series? That's Haney's arm to Spurrier's left, in the next booth).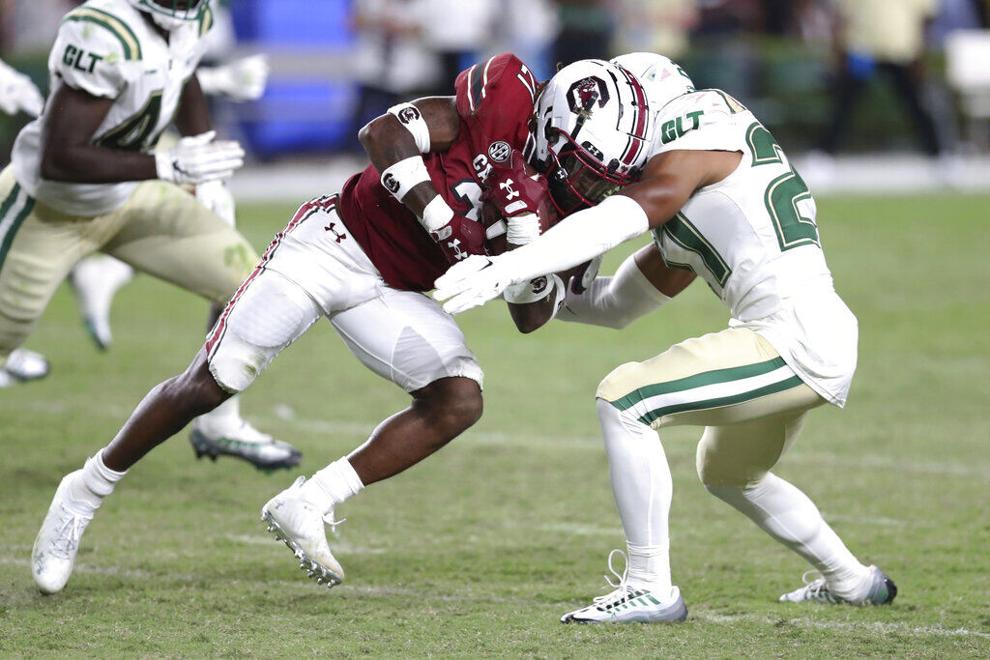 Haney met Davis in 2010 when Davis was a guest on the radio show, coming in to share some stories and laughs with Haney, Philips and Carolina Panthers assistant head coach Duce Staley, then in the stretch between the end of his NFL playing career and start of his NFL coaching career. During a commercial break, Staley mentioned to Davis that Haney was a budding songwriter.
Haney turned nearly as garnet as the USC banner on the studio wall, knowing that Nashville musicians hear that kind of line all the time. But Davis was cool about it, giving Haney some simple advice.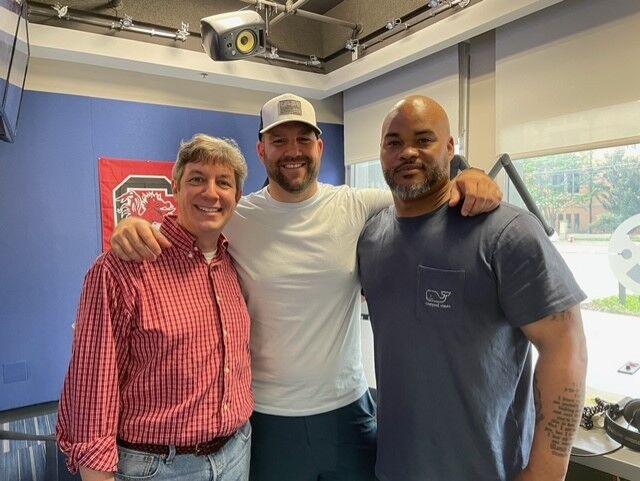 "'Hey, keep at it,'" recalled Davis. "When it comes to songs, the first ones you do aren't going to be the best ones you ever do. Just write as much as you can."
The seed was firmly planted. Haney gave it a couple of years, then began to know it was more than just a possibility.
On Sept. 15, 2015, he moved to Nashville.
Music City
"The first thing I remember about him, he's so nice and so genuine, just a great guy. He's a hard worker, and I really related to that," said songwriter/artist Paul McDonald. "He's an encyclopedia of music. I fell in love with him as a person immediately."
Haney was working a lot of average-joe jobs and networking with anybody he could find. One job, in a warehouse filling online merchandise orders for superstar Taylor Swift, led to more connections and his radio past got another.
Davy Gordon, tour manager for several acts, remembered when client Will Hoge played Columbia and had done a radio spot with Haney. Soon after Haney moved to Nashville, Gordon invited Haney on tour with Hoge.
It was selling merchandise before, during and after shows, but it was the chance to be a sponge, soaking in anything and everything the music business was and could be. That led to being basically the road/tour manager for Lauren Jenkins (now Davis' wife) as she opened for Delta Rae on a 2017 tour, and then a friend from his Swift warehouse days hooked up Haney with Sister Hazel.
"You get into the culture of Sister Hazel, the band or the crew or the management, we're family. We try to get everybody where they want to go," Block said. "He didn't come out of the box saying, 'Hey, I'm a singer/songwriter!' He stood back to watch and got to know us."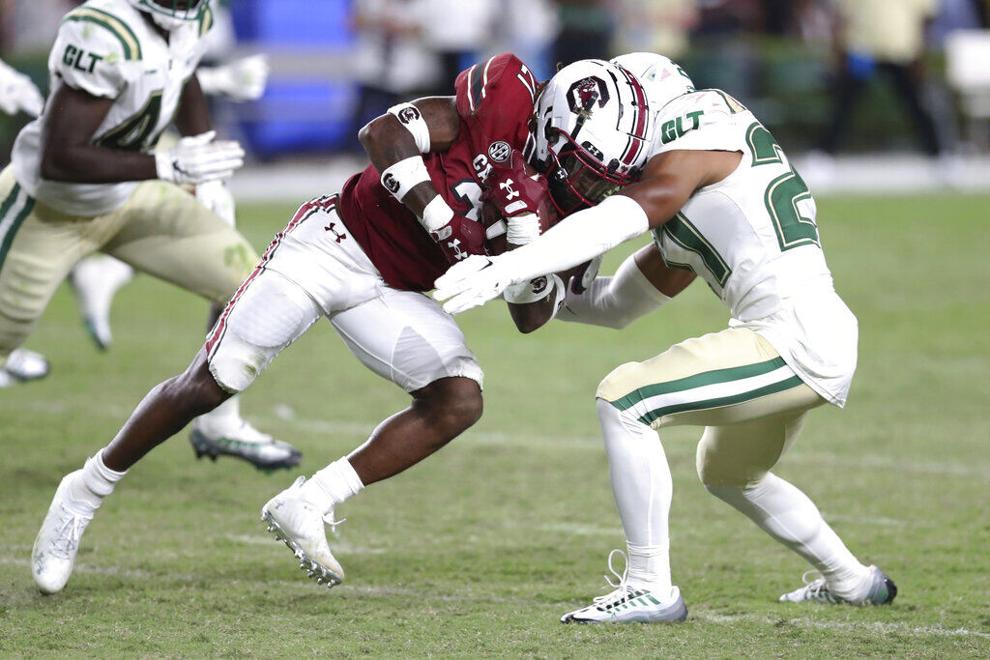 With Hazel, Haney was able to branch out, performing drum tech duties (putting together the drum kit for the show) and helping out with vocals and guitars during rehearsals.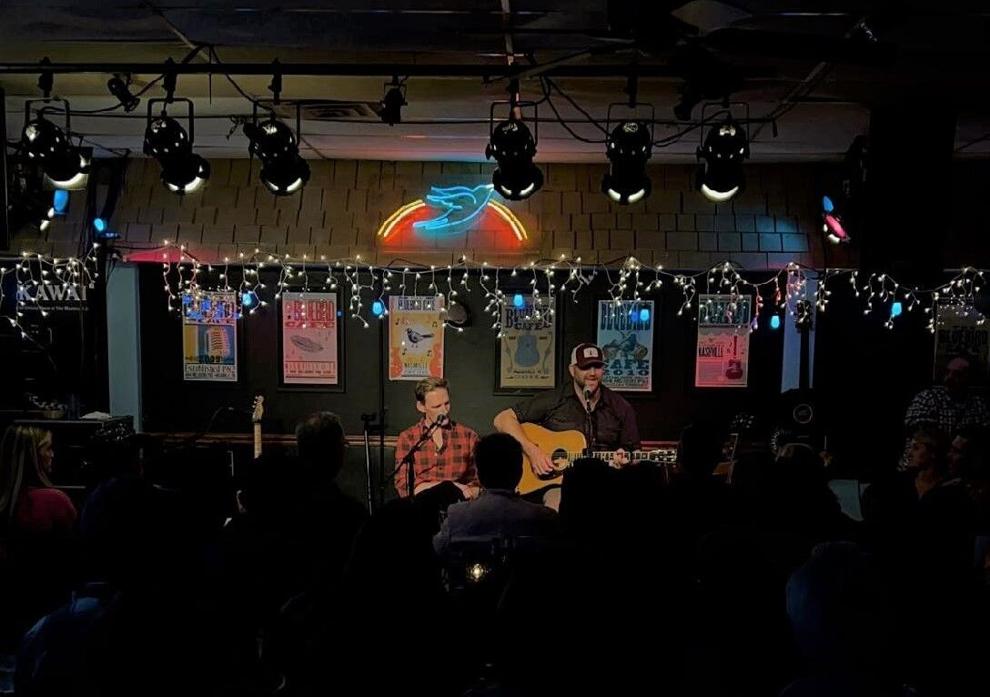 "That was an apprenticeship and a front-row seat to the business," Haney said. "Touring on a bus with a band who's had 30 years in the business, that was a blessing I didn't know I needed."
The wings began to spread. His first live performance was in East Nashville in March 2018 — among others, he played "King Street Dream," one of the songs on the forthcoming EP — and then was invited to play at the Revival event at the original Tin Roof in Nashville in 2019.
It was good, the work paying off, but he was still fighting for confidence, for more than polite applause. But as Davis kept advising, the only way to get better at it was keep writing, keep playing.
In 2021, a conversation with a Columbia brewery manager helped take that next step.
'Nashville Nights'
Steel Hands Brewery in Cayce had done a singer-songwriter night in late 2020, and it was looking for more events that featured its outdoor stage and ample patio space. Their booker called Haney, knowing of his Columbia connections, and asked if there was anything like that 2020 event that could be replicated.
"Nashville Nights" is in its third year and added a second weekly showing this year. Haney drives from Nashville to Columbia on Wednesdays, stays at his parents' home, goes to Steel Hands in Greensboro, N.C., for Thursday shows, then returns for the Cayce Friday shows, during every week of the summer. He plays his own set and hosts, in charge of bringing different Nashville artists every week (McDonald has been a guest and Davis will return for a football season kickoff party in August).
"You always hope that something you start can turn into something bigger, but you never really know. The response has been incredible," Haney said. "That speaks to the strength of what it is."
Then 2022 arrived and Haney stepped full-on into the spotlight.
He again went with Davis to "Songwriters in Paradise," an event Davis created where he and several artists head to a tropical location and perform their craft, for crowds and each other.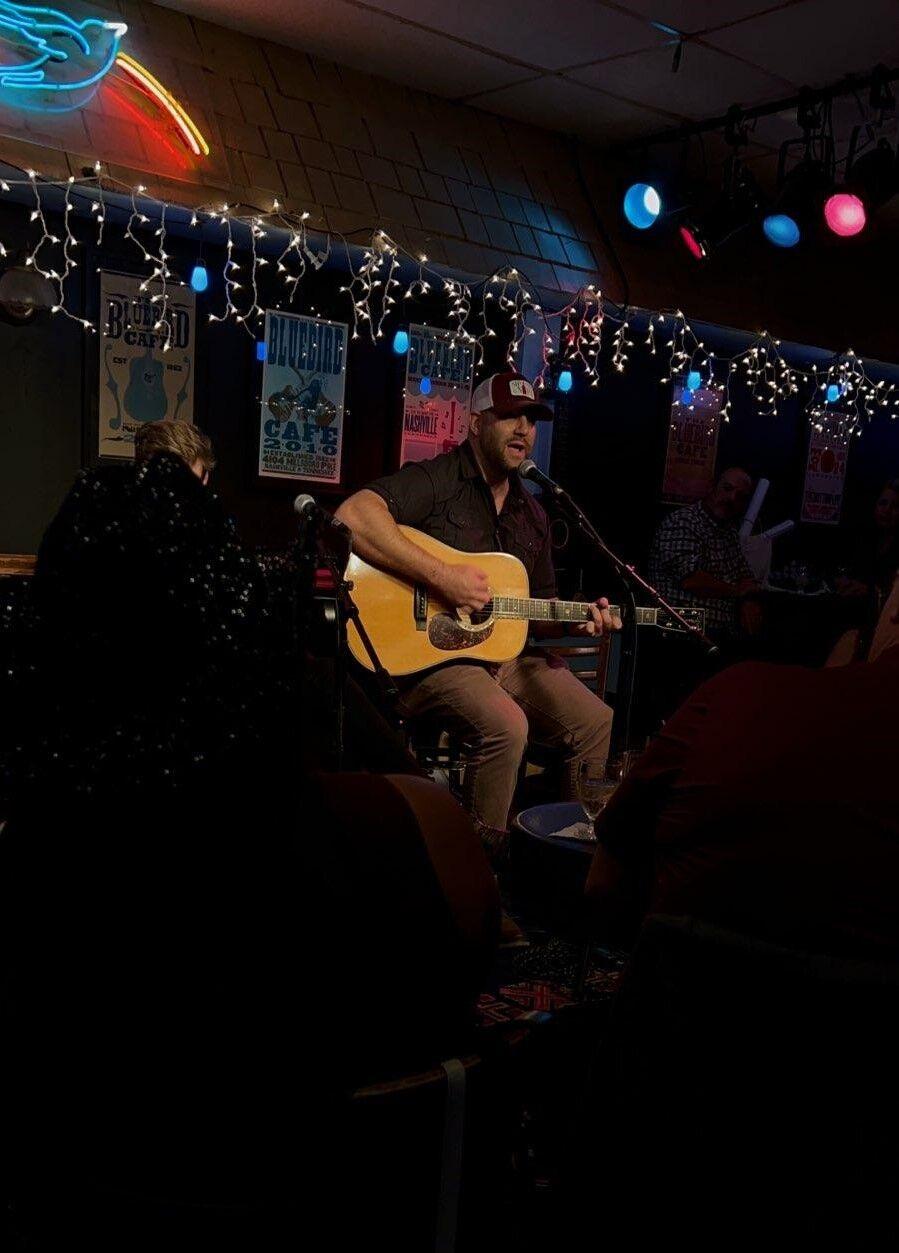 Every night after the performances, they would pass the guitar around. Haney finally took his turn in April 2022.
"He had always held back, I feel like. Maybe because he wasn't an artist booked at the festival, and he didn't want to over-step," McDonald said. "He sang one night and I was, 'What, dude? How come you didn't tell me about this?'"
Channing Wilson, who helped write Luke Combs' No. 1 single "She Got the Best of Me," was sitting next to Haney on the flight home.
"He said, 'What was that line you had in that song about leaving?,'" Haney remembered. "And I told him and he says, 'Yeah, that's a good line. You need to record that.'
"That really put the wind in my sails about what I could do with the handful of songs that I had."
'Born to Crow'
Haney opened for Sister Hazel at a show in Lexington in July 2022.
In November 2022, Davis invited Haney on stage to play at the famed Bluebird Café in Nashville, a launching pad for budding artists since 1982. In December 2022, Haney released "Born to Crow," a Gamecock-tinged collaboration that he and Davis began writing in July 2021.
"That was a fun little project, to help him get some confidence," Davis said. "At Songwriters in Paradise, he played and I think all of us had the same reaction — we all were like, 'Hell yeah, Haney! That's great!' The biggest thing for us was for him to get his feet wet and show that he could do it."
"I don't know that he told me he had written some songs, I think I just heard him singing," Block said. "I was like, 'Man, what?'"
He entered the studio in February. The record will be released on streaming services at the end of August. Some examples of those songs and others are available on his Instagram, and he'll host and perform at Nashville Nights through Aug. 11. 
Haney has some other gigs lined up as well, and is hoping he'll receive more once the record hits the mainstream. In the meantime, he's continuing to write.
"What I've told him is to keep going, because all of our guys will write 300 songs a year when we're really at it. You don't have to write 300 to get 10 really good ones, but as you get better, you write 12 and get 10 really good ones," Davis said. "It's mile marker 1 in a marathon, but he's done a lot. I've said, 'OK, in a year, have another EP.'"
Said Block, "Everybody gets stuck, everybody hears something back that you thought would sound better. We all go through it. I told him, 'Don't believe everything you think.' He'd sing and people would come up to him, 'Where can I get your stuff?' and he'd say he didn't have any. Putting music out, that's your business card."
Sports comes back into play, in surprising ways — Haney's had to mediate some arguments on tour buses, offering his opinion on the issues of the day, or just who to pick on "Monday Night Football," but he's content with leaving that part of his life behind. Perhaps if one of those other markets had reached out way back when, he'd still be discussing the big game or the latest athletic controversy on-air.
He's thankful they didn't, because he's now singing into a microphone.
"This is something I knew I could do, but it took a lot of internal wrangling, even with that belief to fight through it. As much as this record is mine, it's for everybody that helped get me there," he said. "I think people can be afraid to change things because they fear they are going to lose their identity in some way. But if something isn't working, you have to make that change, and that's where I went, to discover my true self."
Sounds like the lyrics of a chart-topper.