The new esports arena at D'Youville University is outfitted with reclining leather sofas facing a wide screen for console gaming and a long table with 10 high-end stations equipped with keyboards, headsets, monitors and ergonomic gaming chairs for computer games.
It is an arena designed for teams who play their sport sitting down while competing with other schools in games such as "Super Smash Bros," "League of Legends" and "Overwatch."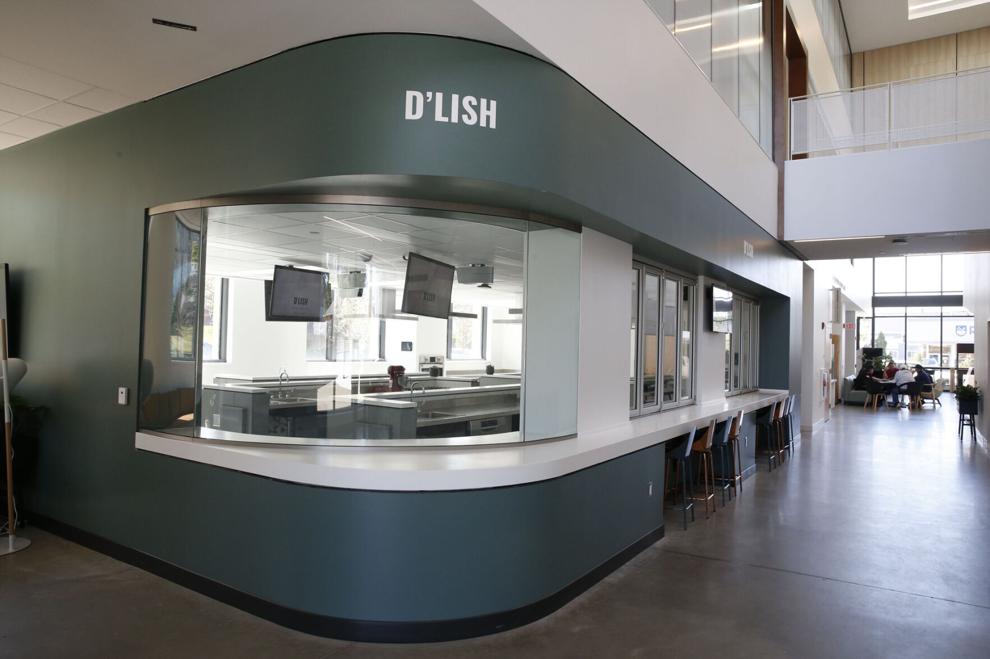 Several Western New York institutions have been approved to receive large grants in this year's round of New York State Higher Education Capital Matching Grants for capital projects on college and university campuses.
And it is a $200,000 capital project that aims to help students bond with their university and feel part of a community, which leads to better student success and retention, D'Youville President Lorrie Clemo said.
Clemo and Raj Mukherji, vice president of Spectrum Enterprise, D'Youville's main esports sponsor, cut the ribbon Tuesday on the new esports facility, home of the Saints esports team.
In the last three years, D'Youville has stepped up its esports game to keep pace with other schools around the world that are adding esports programs, both to attract students and capitalize on a booming trend.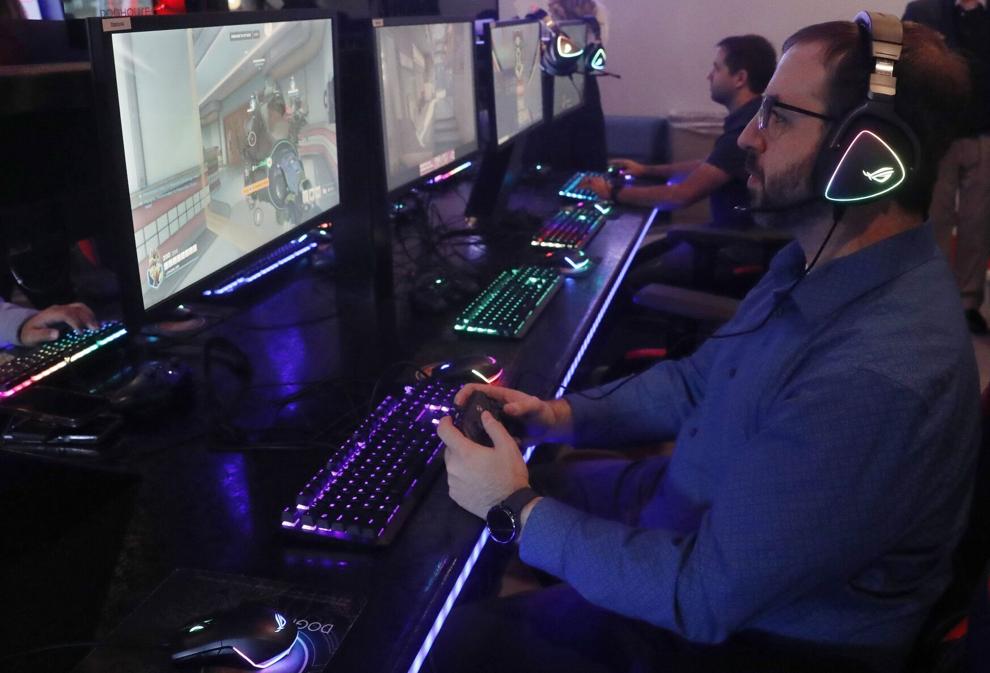 Esports, or electronic gaming, has thousands of competitive players and millions of viewers, both online and at in-person tournaments around the world. On the collegiate level, school teams compete against each other in a variety of games at a range of levels, from club to league to conference championships.
"This is a competitive sport, but it teaches collaborative skills, teamwork, technology, critical thinking and reaction, and this supports all those skills," Clemo said at the arena grand opening. "And there's also what esports can do for an inclusive environment … It's a way for our students to feel like they belong to our university. They represent us."
Mark Alicea, D'Youville's instructional technology and support manager, as well as its esports coach, started its esports team four years ago after a student who loved playing "Super Smash Bros" asked him about opportunities for gaming competitions.
"We put together a team of four students, and I looked for a college that was having a 'Smash Bros' tournament," he said. "We sent them to Roberts Wesleyan University (in Rochester) to compete, and they won the tournament."
Three years later, they have about 21 members who each specialize in one of several games, and are actively recruiting for more, Alicea said. The team includes several online students in Canada or other cities who practice and compete with them remotely, he said.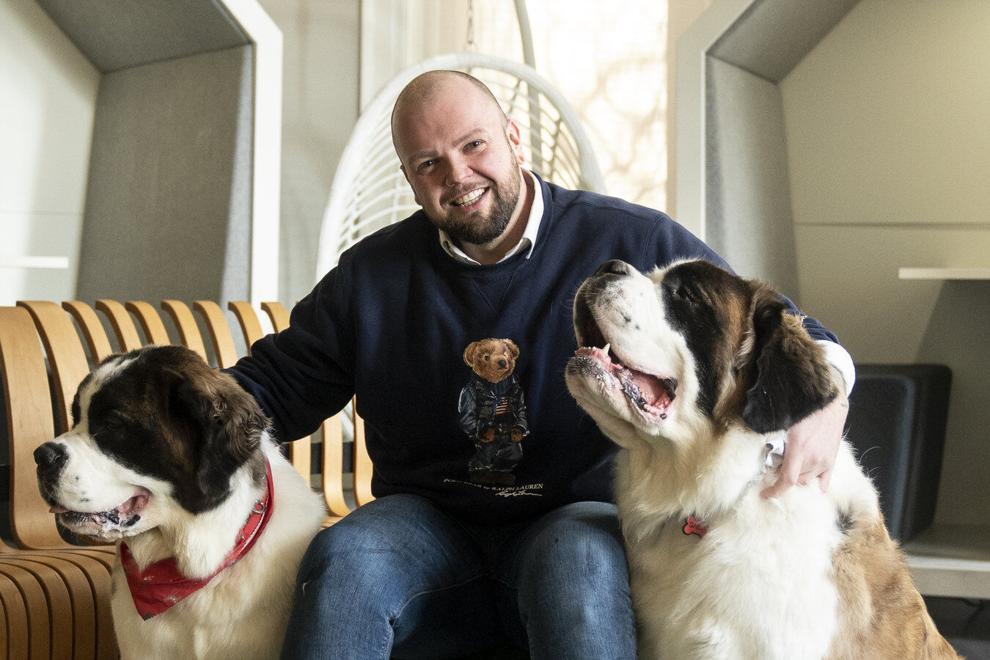 St. Bernard pups named Saint and Maggie serve not just as D'Youville mascots but as therapy dogs who comfort students between classes.
Like other more athletic sports, players have to try out – either by sending videos of their play or giving the coach and captains access to watch them livestream on Twitch.
They practice once a week, "and you have to show up for practice and maintain a certain GPA" in order to play, said Joe Gunnells, D'Youville's chief information officer, who helped design the new arena.
Esports also makes team competition accessible to players who may be physically unable to engage in more rigorous athletics, and it is the one sport available to online students, who make up a growing portion of today's college enrollments.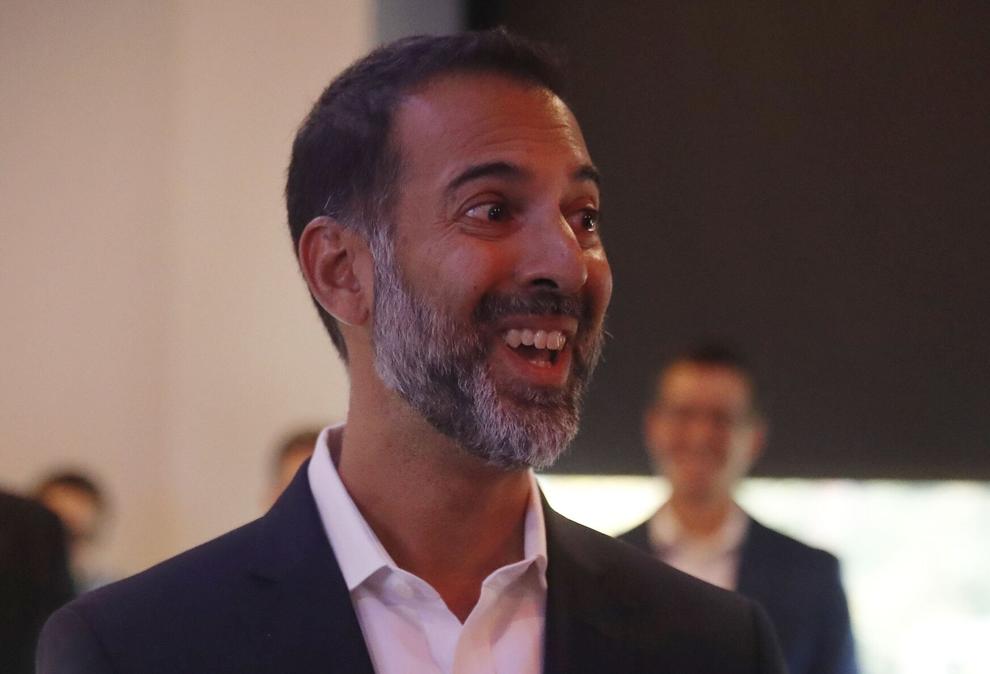 Mukherji said Spectrum used D'Youville as a case study for building a top-notch esports arena that relies on high-speed fiber internet to keep the games running smoothly without lags or "jitters."
"Without good connectivity, you could be shooting at someone and the game freezes," he said. "Connectivity allows the game to perform at the highest level, so the players can compete at the highest level."
Besides esports practice and competition, the arena is open all day for any D'Youville student to come in, unwind and experience gaming – and the community can also book it as an event space for everything from birthday parties to Girl Scout meetings, Gunnells said.