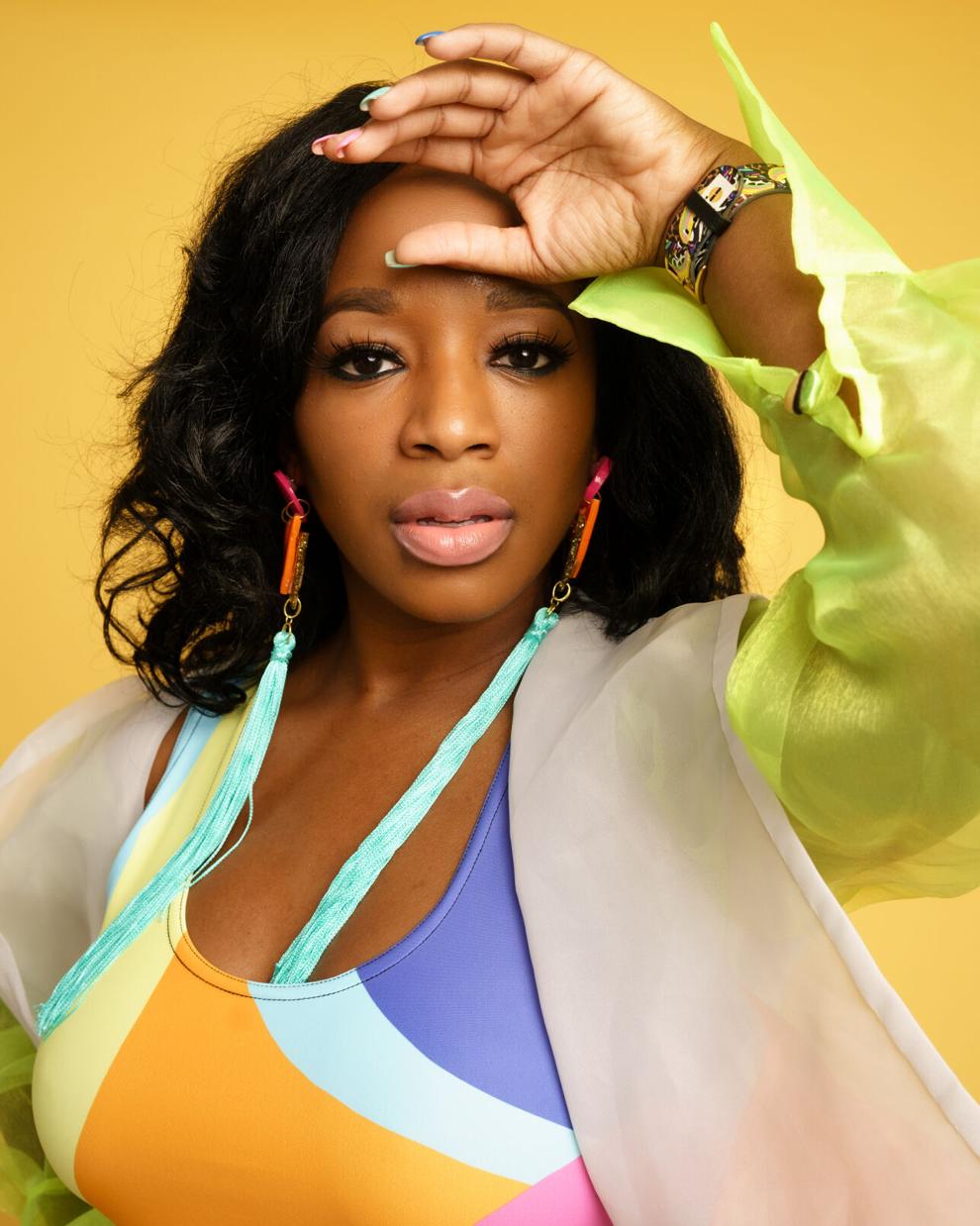 Stuck at home when the pandemic struck last year, self-taught artist Melissa Mitchell used the found time in isolation to hone her craft.
The 100 pieces of art the Miami native ultimately created led to a signed deal with Foot Locker and a 13-piece collection of athletic apparel featuring vibrant designs that debuted this month.
"This art really birthed out of my inspiration to wanting to leave a lasting impression on the world," said Mitchell. "I just love that I was able to create something that stands out."
The A Better Life activewear line includes eye-catching sports bras, joggers, jackets, leggings, biker shorts and dresses. Available now online and in store at Foot Locker's Wynwood location at 2621 NW 2nd Ave., prices start at $45 for bras and end at $110 for bomber jackets.
"I have women all the way from 3X down to extra small, who have fallen in love with their bodies just with the way the material feels, with the way the designs lay on their features," Mitchell said. "It's exciting to see women feel so positive about their figures [in] my clothing."
Mitchell was connected to the company through a friend in Atlanta who had been eyeing her work, which the artist said is inspired by her "Bahamian heritage, Miami upbringing and just [my] passion for lively, wearable clothing."
"From first sight, it was phenomenal in terms of the design execution, which our team really responded to," said Tai Neal, senior director of women's product strategy at Foot Locker. "It had energy and just everything that Melissa puts into her brand; she's very authentic."
In June of last year after the tragic deaths of George Floyd, Breonna Taylor and others that sparked national anti-racism protests, Foot Locker announced its Leading Education & Economic Development (LEED) initiative, a five-year, $200 million commitment to support Black communities through economic development and education.
In one year, the company has invested $35 million in Black communities across the country and has launched various initiatives to spur Black businesses. Some of the Black-owned brands and creators Foot Locker has partnered with are Live Life Nice, which was founded by New Jersey native Christian Crosby, and Atlanta-based apparel company Grady Baby Co.
Mitchell's wearable art journey began when a challenging time she experienced years before the pandemic helped her bring about change.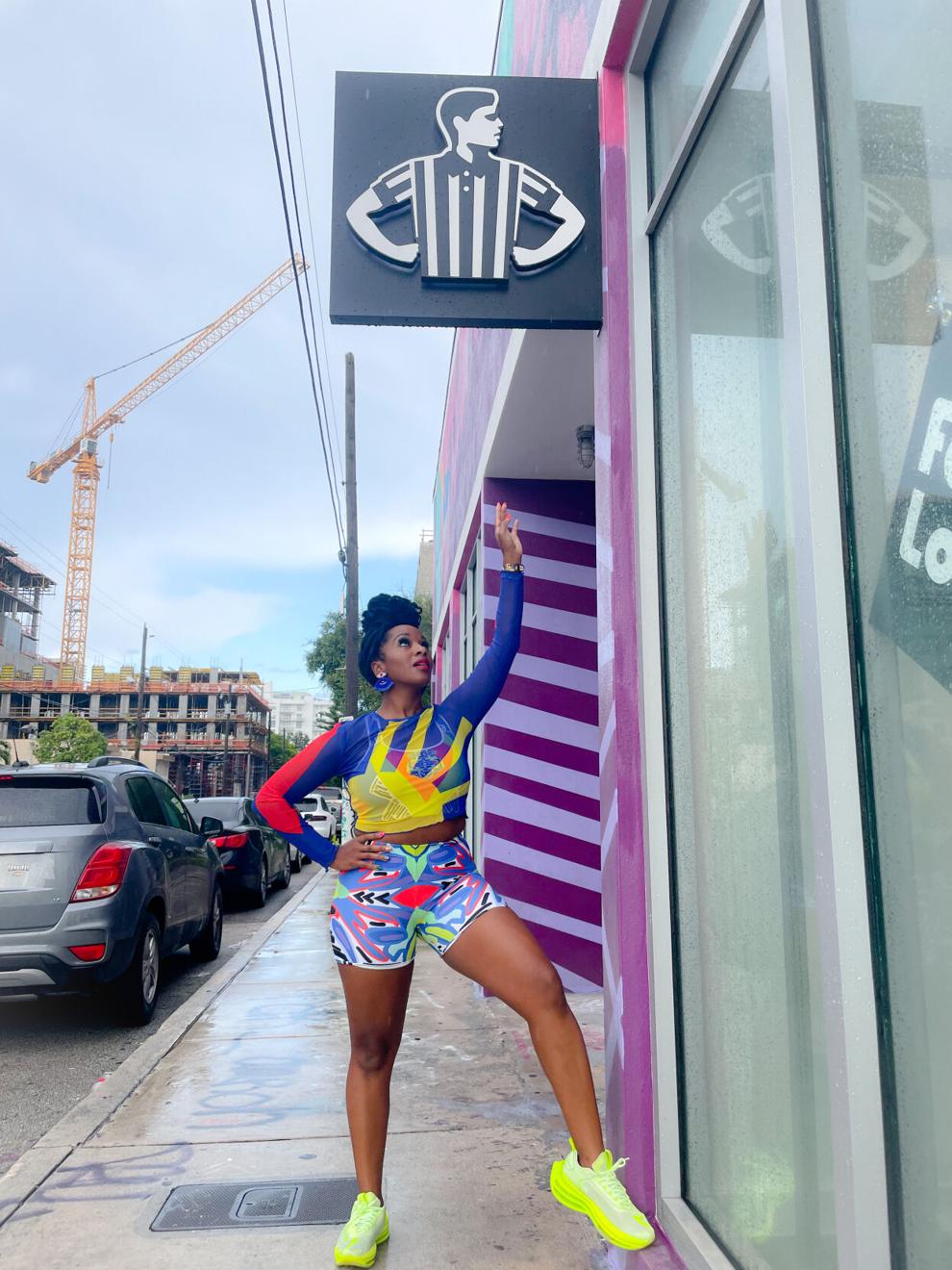 Left homebound for days during a 2014 snowstorm that shut down all of Atlanta, she created her abstract art brand, Abeille Creations. Melissa means "honey bee" in Greek and "honey bee" translates to "Abeille" in French. Her brand name was a way for her to honor her parents, since her father used to study the productivity of bees, as well as her own life, since she says she possesses the same productivity of a queen bee.
The Florida A&M University alum majored in public relations with a minor in graphic design. Her father worked as a designer and her grandmother was a seamstress.
"I was always very colorful, but I was never necessarily an artist," Mitchell said.
With no formal training, her first piece of art sold that year. She painted on plywood with acrylic paint and posted the work on Instagram, receiving a lot of attention from friends and followers who were surprised to learn about her hidden skill. As she continued to post more doodles on social media, buyers started flowing in.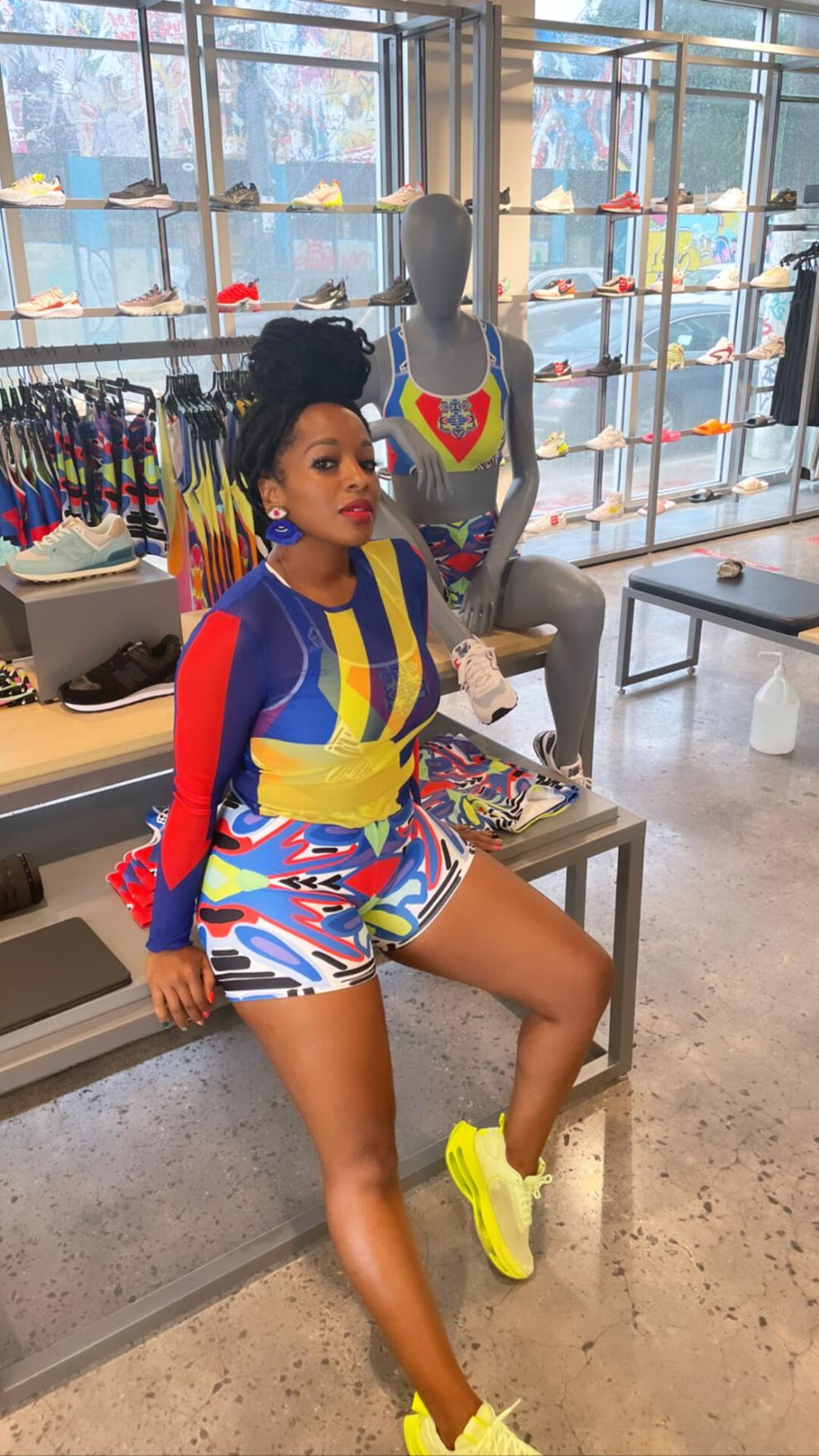 "I start every day painting," Mitchell said. "Like it goes from being my therapy to now being my stream of income."
She branched out into creating wearable art, beginning with adding her work onto head wraps – an item that garnered a lot of attention when award-winning actress Lupita Nyong'o was seen sporting one of Mitchell's design. Since then, Mitchell has partnered with several companies including Spanx, Peloton, the Ford Motor Company and others.
"All the while I'm still selling art in galleries and shows," she said. "I get to be both an artist and a designer."
Mitchell's collaboration with Foot Locker doesn't end here. The company will continue to work with her on upcoming collections.
"The goal of the initiative is to really identify partners that we can look to grow and empower with the LEED Initiative," Neal said.
"It's not just a one-off," said Patrick Walsh, head of the LEED Initiative. "We're looking and pursuing the next generation of designers and making sure that we provide [their work] in our stores."

https://www.miamitimesonline.com/business/local/black-artist-partners-with-foot-locker-on-sportswear-campaign/article_db4c8676-1b18-11ec-816c-73f83346b3a3.html